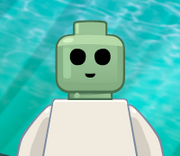 Not to be confused with GROK, the acronym of the Galactic Research Operating Kennel.
Grok is a water-breathing Martian. His name means "to drink". He loves games and travels into Deep Space with his friends to do Intergalactic Cruiser Spotting. He claims to have recorded over 300 Cruiser IDs. Since becoming known to Earthlings, his name has evolved into common slang.
Ad blocker interference detected!
Wikia is a free-to-use site that makes money from advertising. We have a modified experience for viewers using ad blockers

Wikia is not accessible if you've made further modifications. Remove the custom ad blocker rule(s) and the page will load as expected.