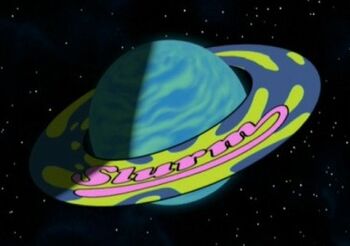 Wormulon is the home planet of both the Slurm Worms and the Grunka Lunkas. It is most famous for being the production site of the popular soft drink Slurm. The ring around the planet has been purchased and painted with the trademarked Slurm logo as a shameless gimmick for tourists.
Ad blocker interference detected!
Wikia is a free-to-use site that makes money from advertising. We have a modified experience for viewers using ad blockers

Wikia is not accessible if you've made further modifications. Remove the custom ad blocker rule(s) and the page will load as expected.